11 octobre 2020
English version of the recipe : Rabbit in green pepper sauce

- 1 rabbit leg per guest ( or another piece according to everyone's taste )
- 1 rabbit liver per guest ( if you like, optional )
- mushrooms ( varieties according to your tastes )
- 2 tbsp of green peppercorns
- 2 medium jars of crème fraîche (about 380 g)
- 1 glass of white wine
- 5 cl of whiskey ( or Armagnac, Cognac or other )
- 1 cube of poultry stock ( chicken, pot au feu or other )
- 3 tablespoons of old-fashioned mustard
- parsley
- 2 eggs
- salt
- freshly ground pepper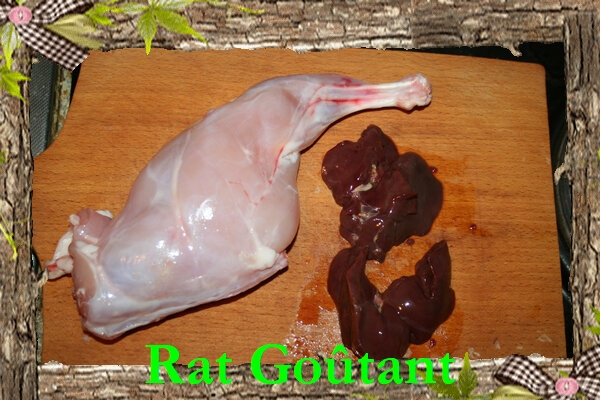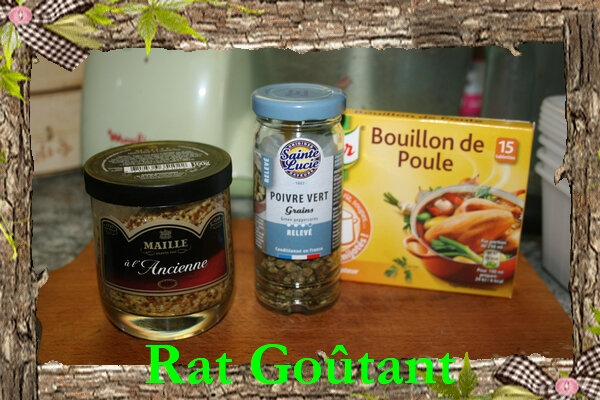 - 1 sauté pan
- 1 wooden spoon to mix the sauce
Prepare the broth
Rehydrate the pepper in a little hot broth
Chop the parsley
Gently clean the mushrooms with a paper towel ( without wetting them ) and slice them
Separate the white from the yolk of the eggs and reserve the yolks, make the eggs stiff with the whites
Denerve the livres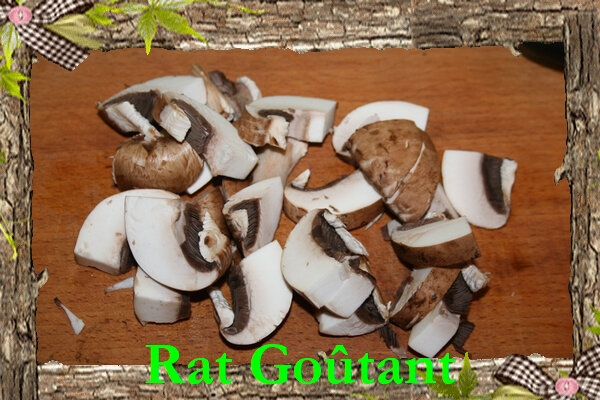 Brown the rabbit in the casserole dish with a good piece of butter
add salt and pepper
Once the rabbit has returned from all sides, flambé
Put the rabbit aside, pour in the wine, mix well to collect all the juices
Let the wine reduce
Add the broth, mix everything then put the crème fraîche, mustard, parsley and green pepper, stir all that, then add the egg yolks and mix all that together ( the egg yolk is used to bind the sauce ).
Taste the sauce and adjust the seasoning if necessary.
Put the rabbit back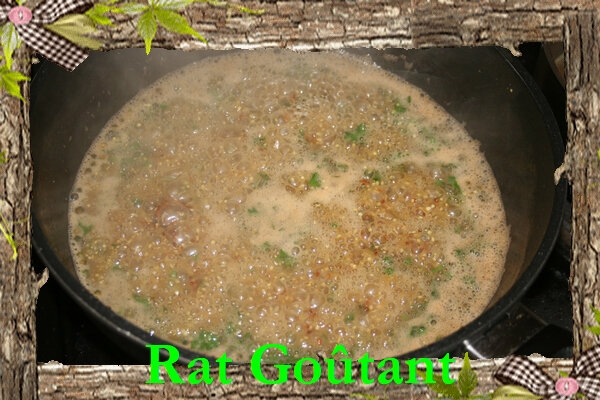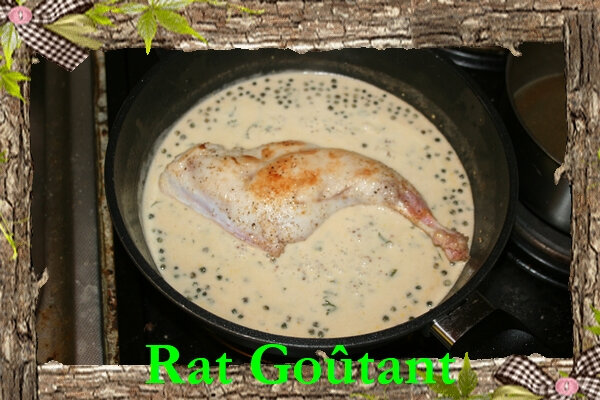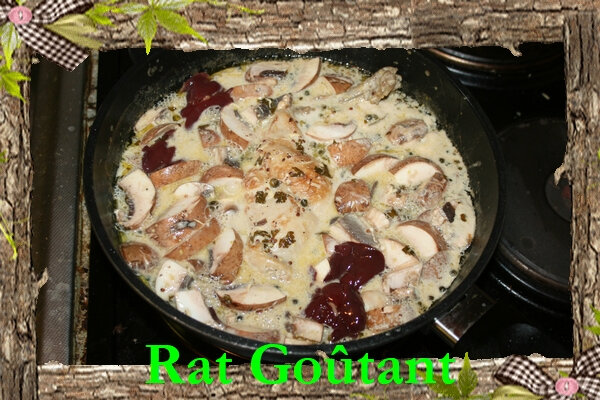 Cover the casserole dish and simmer for about 1 hour over low heat, turning the rabbit from time to time and sprinkling it with the sauce and mix the sauce each time.
If the sauce reduces, add more broth and crème fraîche.
After 1 hour of cooking, add the livers and mushrooms to keep them tender and simmer for another 30 minutes.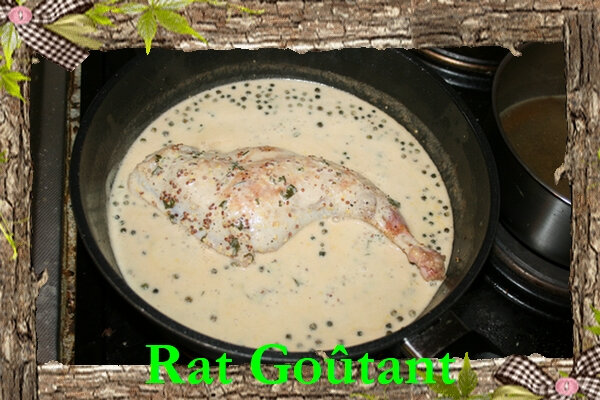 Alcohol in moderation!
If you feel like it, wrap the rabbit in strips of smoked bacon.
For the mushrooms, I personally take brown mushrooms, cheaper than the other varieties (put the ones you want)
For vegetables, I suggest: Mushrooms, Tagliatelle, Green beans ( see bundles of green beans ), Rice, Steamed potatoes ( or others according to your desires and tastes )
If you want you can add curry or other spices.
Recipe also valid with poultry.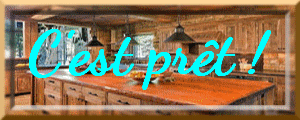 Commentaires
Poster un commentaire